These destinations are affordable in Europe
Discovering Europe is not as expensive as you think. Here are the places in Europe that are quite suitable for your travel.
---
While many European countries have the most expensive living standards in the world, such as the UK and France, in Europe, you can start your trip without having to worry about the cost.
Budapest – Hungary
Budapest capital of Hungary has many tourist activities at reasonable prices for the visitors coming here. Although the tourist activities near the waterfront are quite expensive, if you walk and explore the city, you'll find free walking tours guided by volunteer local guides.
Going along the Danube, visiting the fishing village of Bastion, you will catch beautiful panoramic pictures. If you visit the fishing village between October and March, you will be completely free entrance fee.
The trip will lose interest if you do not visit and experience the thermal baths in Budapest. Szecenyi Thermal Baths is an address suitable for travelers with beautiful scenery and affordable prices.
Prague – Czech
You should choose to buy souvenirs in places outside the city squares to have a reasonable price. According to Euromonitor, Prague, the capital of the Czech Republic, is the fifth most attractive destination in Europe, but there are countless things in this tourist city that don't cost you too much.
While tourist sites such as Old Town square or Wenceslas square are popular and costly, including food and drinks, they are quite high, in other tourist attractions of Prague such as Zizkov is more affordable and suitable for many travelers who want to save money.
Lisbon – Portugal
Lisbon, the capital of Portugal is a suitable tourist destination. To have a good hotel stay in Lisbon you only need to pay an average of 12 EURO for 1 night including breakfast.
Alternatively, you can find a store that serves Portuguese traditional dishes mostly throughout the city. Plus you can take part in free activities in Lisbon's tourist attractions on the first Sunday of each month.
In particular, the Museu Nacional de Arte Antiga Museum and Belem Castle provide free entry for visitors every first Sunday of the month.
Krakow – Poland
Famous for historic structures and monuments such as Wawel castle or the old town square. With the above destinations, Krakow quickly became a must-visit destination for many European tourist believers. Beer prices in this city are the cheapest in Europe.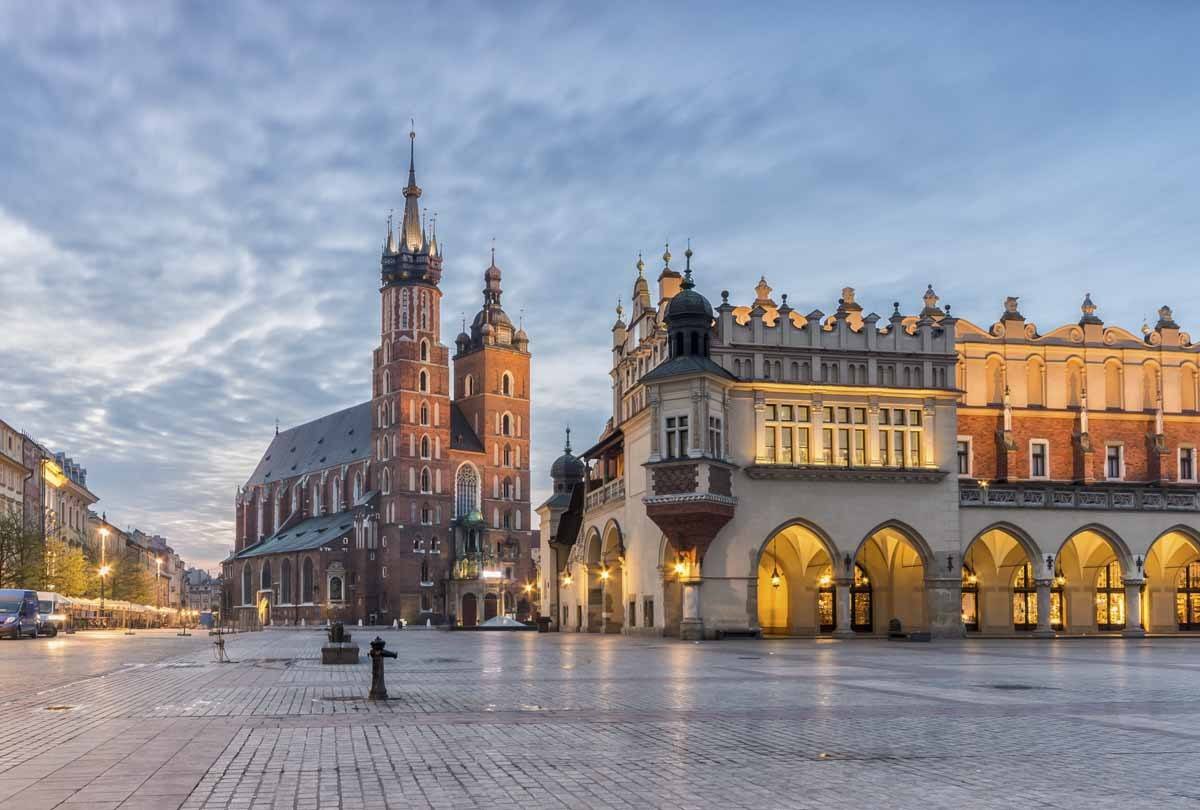 In addition to the above points, visitors can visit cities such as Sofia (Bulgaria), Dubrovnik (Croatia) or Riga of Latvia.